With the myriad of responsibilities in running your business, it can be challenging to be profitable in today's business environment.
Ownership and management responsibilities can bog down businesses to the point of severe stagnation in productivity and profitability.
Magnified Shipping Solutions has established relationships that allow our customers to take advantage of economies of scale. The same principle that allows
Wal-Mart to sell products cheaper because of their tremendous buying power, saves our customers money and helps increase their competitive advantage in the marketplace.
Magnified Business Solutions diligently works to show results to our clients, resulting in:
better time management
streamlined productivity
lower overhead
and reduced costs.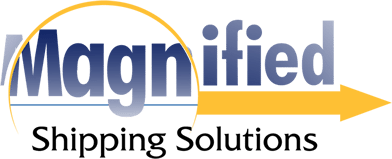 The result gives you the real feeling that you are getting are virtual assistant in managing your business costs on many time consuming profit eating areas of your business.
With a foundation built on solid relationships, superior customer service, and swift responsiveness, we are there WITH you every step of the way.
Let us magnify your profits and show you how we can improve your companies' relationship with its most important asset. YOU!