Magnified Auditing will review all your FedEx, UPS, DHL and TNT invoices weekly and identify credits due to you reducing your net shipping costs.
Potential credits can include:
• Late Shipments
• Customs Delays
• Weather Delays
• Lost and Damaged Packages
• Duplicate Tracking Numbers
• Weight Discrepancies
• Incorrect Residential Deliveries
• Other Miscellaneous Charges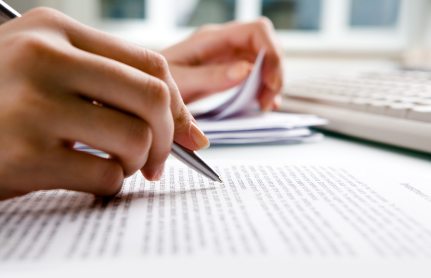 We specialize in International and air related shipments.
Our services include proprietary, manual procedures to insure the greatest possible credits and savings for our customers.
Through our years of experience, manual auditing has proven to be much more productive than software-only solutions on the market. On average, Magnified Auditing can save you from 5%-15% compared to the 2%-5% with software-only auditing programs.
1.) No upfront costs.
2.) No long term contracts.
Most important, if there are no savings, there are no charges to you!
Refunds are retrieved in-house by our representatives, and confirmed before being billed by Magnified Auditing.
Savings updates are e-mailed weekly and categorized by invoice giving you a clear vision on which shipments you are saving money on. Once a month we will send an invoice for our services. We ONLY bill you AFTER the carrier (FedEx, UPS, DHL, and TNT) confirms all credits.
Magnified Auditing can also audit your trucking invoices with companies such as Yellow and Roadway to make sure your packages arrive on time.
Start up is easy with NO long term contracts to sign!
If you are not completely satisfied, Magnified Auditing can stop auditing immediately. References can be supplied upon request.
Simply fill out an Authorization Form and fax or e- mail it back to us. After we have your information there is no additional work needed on your part – just money back in your pocket!
Any Questions? Click Here or Call 888-429-5583 to find out how we can improve your shipping costs.